At Paragon Environmental Construction Inc. (PEC) our health & safety program is one of our foundations to our success. The commitment to PEC's program has been the #1 priority to our employees and customers.

In an industry that demands contractors with competent programs, Paragon has been providing & improving upon its programs since 1999.
Health & Safety starts with a great management team & passes on throughout the entire workforce. Our site superintendents continue to deliver, implement and educate on a daily basis, through site specific/ task orientated JSA's.
Our employees understand the significance of this program and participate on a daily basis. Paragon employs a full time Health & Safety manager that oversees the success of our program.
In addition to the above, PEC provides the following training programs:
Orientation For All New Employees
Drug Free Environment
40 Hour OSHA 1910.120 Trained and Certified
10 Hour OSHA 29 CFR 1926 Trained and Certified
Confined Space Trained
LPS Trained
OQ Trained
NCCR Trained
1st Aid and CPR Trained
Medically Monitored
Drivers DOT/Hazmat Certified
IS Networld & PICS Members
JSA Library
Unannounced Health & Safety Audits
Daily Site Specific ( Task Orientated ) Meetings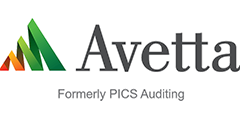 For the Highest in Health & Safety Standards
Our health & safety program is one of our foundations to success. Contact us today to learn more about our health & safety standards and training. Ensure that everyone stays healthy and safe during and after your project.